In the US, Father's Day always falls on the third Sunday in June. This year, Father's Day is June 19, 2022. All around the world, we celebrate the fathers and father figures in our lives—the ones that are still with us and the ones we've said goodbye to. If you're not quite sure how to celebrate your Father's Day weekend, we've got you covered. Keep reading for 5 activities to celebrate dad.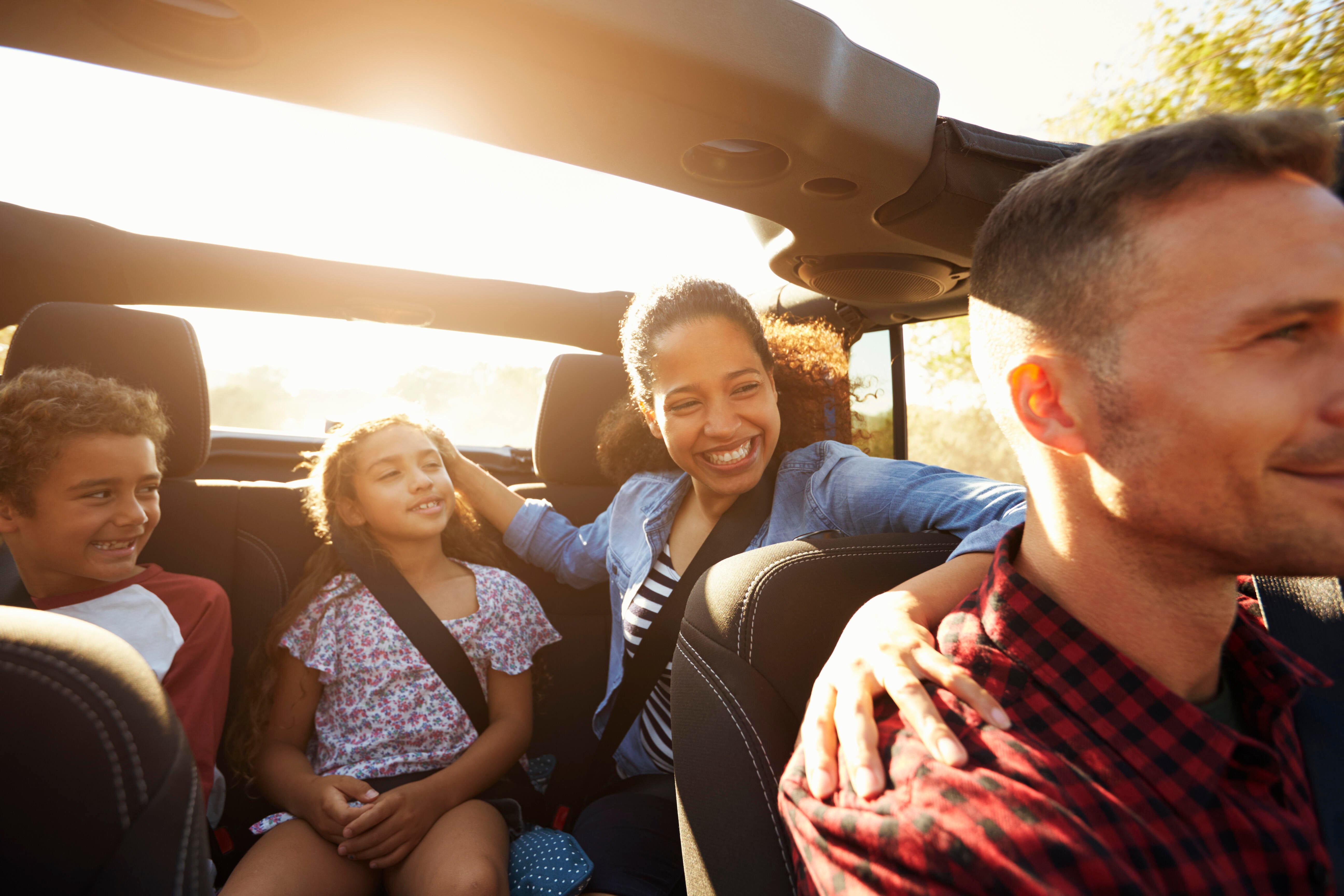 1. Take a Weekend Road Trip the Fancy Way
With the hustle and bustle of daily life, getting away for the weekend is a much-needed respite. Why not plan a fun road trip for the family to a place that Dad would love? To make it extra special, you can rent his dream car. Weekend getaways are great for local adventures.
Research attractions in your state like mountain lodges, theme parks, or popular fishing spots. Keeping the trips local helps you to save money but also ensures you'll be back in time for the next week.
2. Record Your Family History in the Library of Congress
Celebrate the men in your life by officially preserving their memories. The Library of Congress collects American stories to preserve history for future generations. This is a great gift for dads interested in their family tree or to preserve the memory of dads that have passed on.
Examples of stories shared in the Library of Congress:
Veterans' History Project - this project collects, saves, and shares the personal accounts of American war veterans for future generations to hear their stories.
Civil Rights History Project - this project records stories and recollections related to the history of the Civil Rights movement to obtain justice, freedom, and equality for African Americans.
Occupational Folklife Project - this project shares interviews of contemporary American workers in various of trades, industries, crafts, and professions.
Find more information about the process of recording your dad's history here.
3. Celebrate Outside
Things like hiking and outdoor games are great ways to help dad relax and have fun. They're also great to get the kids involved.
Make it extra special by planning a picnic. Fresh fruits and veggies help rehydrate and fuel you, while grilled dishes and goodies hit the right spot.
Here are a few recipes to try that Dad is sure to love:
4. Take in Some Live Music
As you get older, it might become harder to discover new music. This is usually because you get busy with life's many responsibilities. This Father's Day, treat the special guy in your life to a concert or music festival. He'll love sitting in the grass relaxing and listening to his favorite band. Summer is a great time for feel-good music and festivals. Instead of one show over one weekend, why not make an entire season of it? You'll come away with great memories (and photos) as well as a closer connection to the one you love.
5. Create an Event Bucket List Tickets
If your special guy is always talking about one topic more than any others, take that as your clue. Bucket lists gained popularity about 10 years ago, and there's no reason to stop now. Start a sports, music, vacation-themed bucket list for your dad.
For example, if Dad is a sports fan, start buying tickets to his favorite sporting events. You can even have a theme around historical sports stadiums instead of simply his favorite team. Make it special by creating a framed memorabilia board commemorating all the places as they get checked off.
There's Nothing Like a Dad Hug
Sure, dads tell bad jokes, but there's nothing like the love of your father to make you feel warm inside. Showing love to Dad this Father's Day doesn't have to be limited to power tools and funky ties. Get him something meaningful by planning his favorite activities. And when it's time for dinner, don't forget the a2 Milk®. Find a2 Milk® at a grocer near you.