Green living is about simple living. A few simple changes can dramatically reduce waste and the negative effects our communities have on the environment. And what better time to start than with the celebration season. In this article, we'll help you throw an amazing graduation party while minimizing your negative impact on the environment.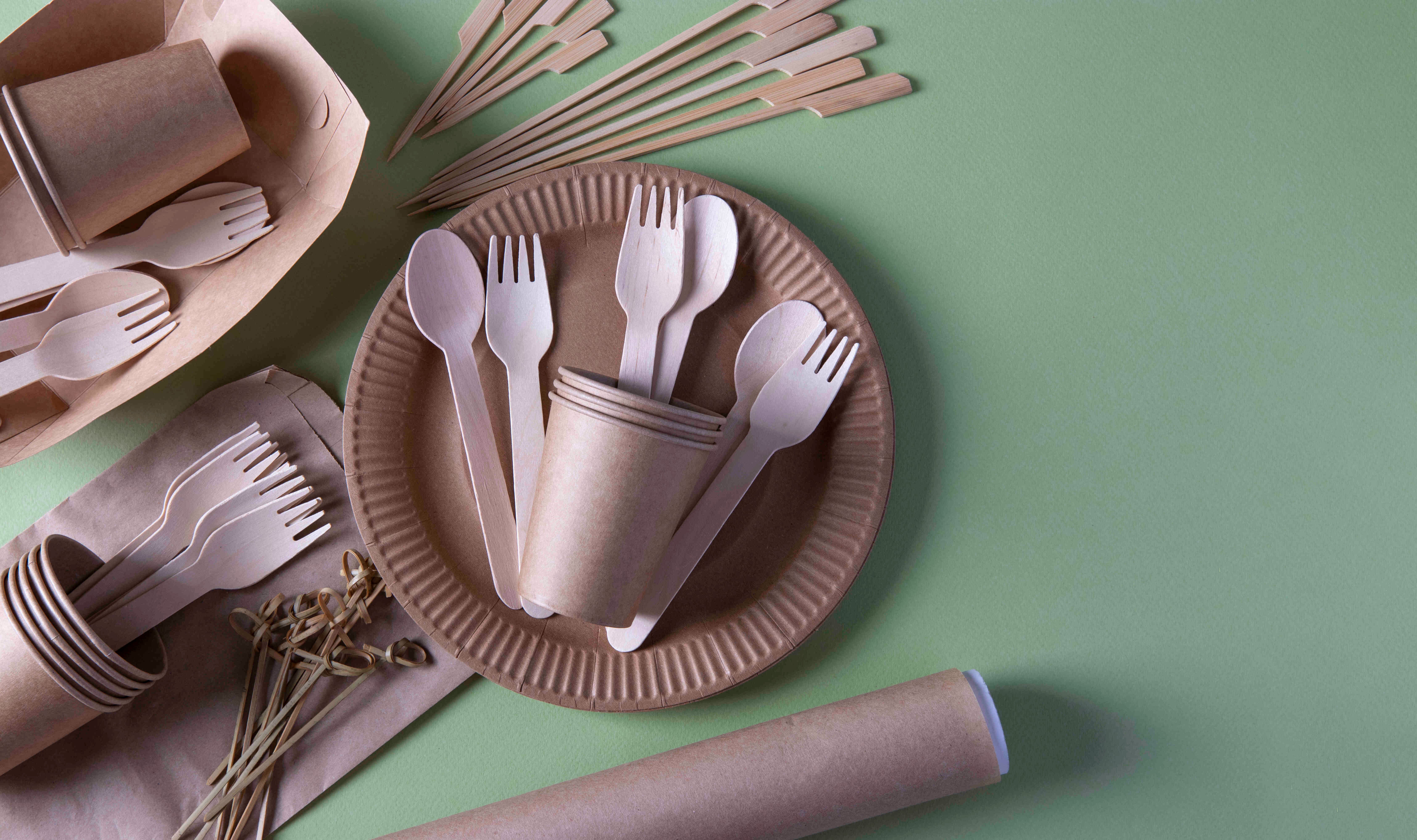 Decorate with Keepsakes
Instead of putting up banners of colorful plastic, why not put those Instagram photos to good use? Print them, frame them, hang them, make streamers—the possibilities are nearly endless. Pictures of your graduate with friends and family will be admired for years to come. Not only will you have a heartfelt keepsake, but guests will also love chipping in with their own photos before the party.
Mix it up with old childhood artwork/schoolwork you have in storage. Also, you can ask friends to share funny or meaningful stories about the graduate before the party. Then print them and place them around at the event.
Ditch the Disposables
Disposable, single-use items create tons of waste and pack the landfills every year. Shooting for a zero-waste event will significantly reduce the impact your party has on the environment.
To start, get rid of items that typically end up in giant trash bags at the end of the day. Exchanging items like plates, flatware, cups, and decorations may take some creativity but it doesn't have to be difficult.
For example, use napkins and tablecloths you can launder over the plastic variety. These can be reused later and add a touch of sophistication to any party. If you're on a budget or not willing to ruin grandma's hand-sewn lace, head to your local thrift store. A nice flat sheet or old curtain can be repurposed for your tables and chairs.
Go for Finger Foods
Serving finger foods over entire entrees helps reduce the number of plates, forks, and knives you need. You'll also spend less time washing dishes after. Plus, you can add to your sustainability efforts by making your own food and shopping with local vendors. Shopping locally stimulates your local economy while also reducing the impact on the environment.
But don't think that you're limited to mini hot dogs on toothpicks. For example, you can make an entire brunch skewer with bacon, strawberries, and tiny pancakes. Simply pour the batter from this Lemon raspberry pancakes recipe into a squeeze bottle. Once your pan is ready, make the pancakes into 1.5-inch to 2-inch rounds.
Here are a few more finger food items to try:
When in Doubt, Use Compostable Supplies
After throwing the sustainable bash of a lifetime you may not be excited to wash all those dishes, or it may not be feasible for you. In that case, opt for plant-based, compostable supplies like plates, flatware, and cups. These items are made specifically to break down in a short period of time. However, it may not be as simple as tossing them in the landfill bin. Check the label and your local recycling/composting sites for more information.
On the other hand, paper is a better option than plastic, but can quickly turn into a flimsy, dripping mess depending on what you are serving. Whatever you do, just say no to styrofoam.
Lean on Your Tribe
If you've got a big guest list, going green can be time-consuming and/or expensive. But remember, sustainability is recognizing that we have an impact as a community. So, lean on that community to put on the graduation party you and your graduate will love. If you look around, there will always be others willing to help or let you borrow odds and ends.
We firmly believe living simply and sustainably doesn't have to be complicated. That's why a2 Milk® is dedicated to helping make your life a little simpler in the kitchen. Find a2 Milk® at your local grocery.