National Dairy Month started in 1937 as a way to help farmers get more business and has been going strong for 85 years. Poised at the beginning of summer, National Dairy Month is the perfect family activity to celebrate the sunny weather. If this fun, little holiday conjures images of cow costumes and old-fashioned waffle cones, we're right there with you. In this blog, we'll discover great ways to celebrate National Dairy Month with the whole family.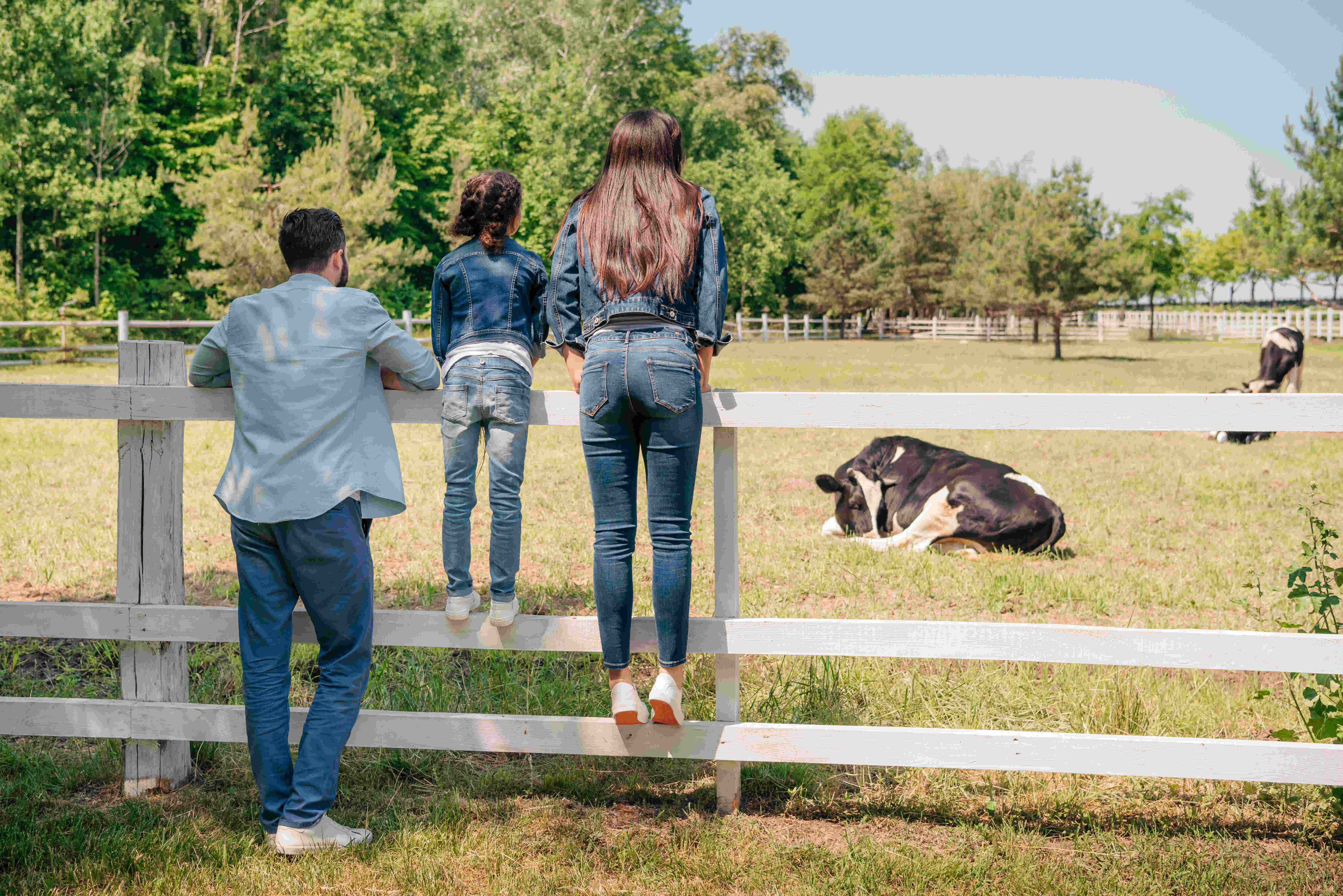 Host Your Own Ice Cream Sundae Shop
The first, and most delicious way to celebrate National Dairy Month is with ice cream. But not just your regular "slap it in a bowl and shovel it into your face" ice cream. No. This holiday deserves the specialness that comes from churning your own creamy, sweet vanilla.
You'll need an ice cream maker for this recipe. Grab an inexpensive electric one or the manual kind and add in your kiddos to help with the work.
Make it more fun by helping the kids create a special menu. Then a family member can order a special style of sundae and the littles can scoop and decorate. Top with sprinkles, gummy candy, chocolate syrup, fruit, and more.
Try these 3 delicious, homemade ice cream recipes to get you started:
Visit a Local Dairy Farm
Another great way to celebrate National Dairy Month is to visit a local dairy farm. Because this is such a big event for dairy farms, it's likely there will be family activities already planned. You get to have fun and gain a realistic view of where food comes from. You and your kiddos also learn about how a farm functions and what everyone's role is.
At a2 Milk®, our farmers are our families. So, for us, National Dairy Month is a celebration of our love for animals and sustainability in farming. Read more about how we only raise happy cows, here.
Get Fancy with a Cheese Tray
This one might be more fun for adults than the kids. If you can make it into a movie night, bonus points for flexible parenting! Start by making one large platter and giving each child their own little tray. They'll love adding personalized ingredients and specializing them to their tastes.
Making a cheese tray is also a great time to encourage kiddos to try new foods. And once they've gone to bed, whip out your favorites and relax.
Here are a few ideas to get you started:
A range of approachable cheeses like smoked gouda, muenster, swiss, and cheddar
Fresh and dried fruit
Something sweet like chocolate
A protein like prosciutto
A dip paired with chips or veggies like our creamy Buttermilk French onion dip
Host a Farm-Themed Field Day
A farm-themed field day is great if you don't live near a farm. It's the perfect way to spend a sunny day. Invite friends and neighbors to make it more fun and ramp up the competition. You can don cow costumes, offer milk or cow-themed treats, and play a host of farm-themed activities.
Don't forget to set up a cooling station with water, refreshments, and yummy Berry acai smoothie pops.
Examples of activities to try:
Sack races
Obstacle courses made from hay
Milk-drinking contests
Three-legged races
Pedal tractor activities
Pin the tail on the cow
Grilled Cheese Cook-Off
The unsung hero of grilled cheese is the butter. It adds the perfect layer of golden crispiness to the bread without burning it. We especially like this Homemade butter smeared on the outside of the bread and placed pan-side down. It'll seriously leave you wanting to smear it on everything—your bread, your waffles, your problems. Hey, we don't judge!
Gather your family and determine who makes the best grilled cheese. Play around with different ingredients and cheeses to make it more interesting. You can even try making it in the waffle maker for a fun look. Then divide the sandwiches evenly and vote on which is the best.
Cherish Every Moment with Your Family
As summer rolls around again and the kids grow up too fast, remember to cherish every moment. Every day together can be great, whether it's a random Tuesday or National Dairy Month. Find a2 Milk® near you, and check out more fun things to do this summer with these unique family bonding activities.