America officially declared its independence 246 years ago. Since then, we've found a million creative ways to celebrate with food. No complaints here. The 4th of July is a great time to get together with the people you love, watch some fireworks, and toast another year of freedom. If you're looking for festive, patriot-themed menu items, we've got you covered with exclusive, festive recipes from a2 Milk®.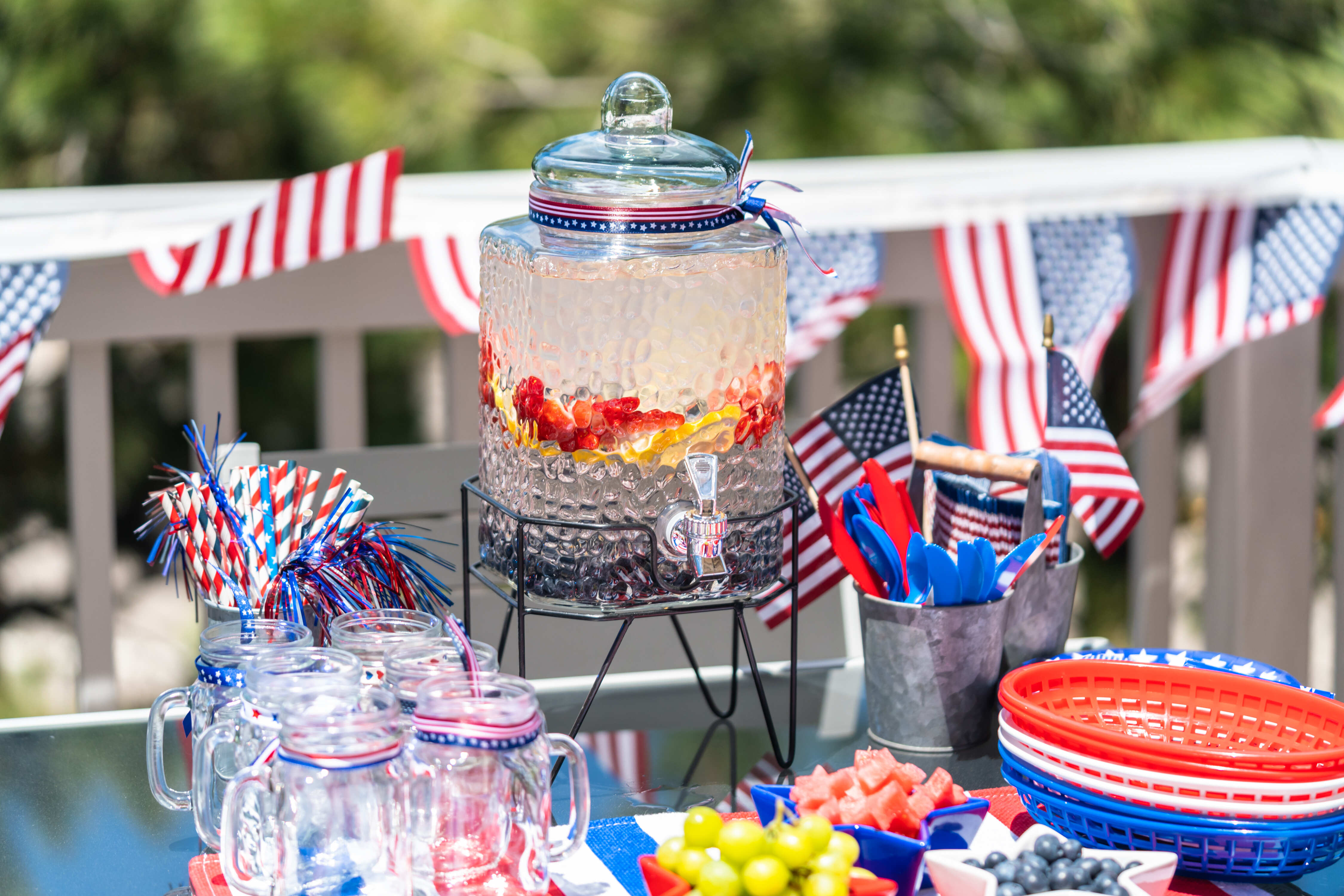 Patriotic Parfaits
These parfaits are the perfect healthy addition to your Independence Day activities.
Layer this creamy homemade yogurt with fresh strawberries and blueberries for a fun pop of patriotic color. Simply prepare and refrigerate the night before. Remember to dry your fruit thoroughly after washing to avoid watery yogurt.
Below are two recipes to choose from. Choose small glass jam jars or compostable clear plastic for sustainable serving options.
Freedom Onion Dip
Once you've had this homemade french onion dip you'll never want to go back to the store-bought stuff. From the creamy buttermilk to the aromatic caramelized onion, every element is scratch-made. But what is onion dip without its allies?
Pair this Buttermilk french onion dip with salsa and blue corn tortilla chips and salute your freedom one tasty triangle at a time. Or replace the chips and salsa with red bell pepper slices and bleu cheese for guests looking for a healthier option.
Red, White, and Blue Cocktail
Who says the 4th of July has to be about light beer and orange soda? Celebrate like an adult with our classy Orange blush cocktail as an aperitif. For the newly acquainted, an aperitif is a sweet, mildly alcoholic beverage served before or after meals.
This orange cocktail is meant to be shaken, not stirred, and enjoyed over the rocks or in a chilled glass. Pump it up by rimming the glass with colored blue sugar before pouring.
Tartlet Flag
This tartlet flag is a delicious centerpiece for your Independence Day dessert table. You'll need to double the Custard tartlets with fresh berries recipe to get 48 little tarts but the recipe is easy to make. Reserve 9 of these little snackers for the star portion of the flag. You'll want to place blueberries or blackberries on these.
For the others, place a cut strawberry on each tart and arrange it in a flag shape. Pro-tip: because these tarts aren't perfectly white, try piping a bit of whipped cream on top for a more accurate flag.
Red, White, and Bleu Mashed Potatoes
Adapted from a similar recipe by Sunny Anderson, these Rich and hearty mashed potatoes with some added cheesy goodness will be the talk of your party. You'll need to add about a ¼ pound of gorgonzola, or bleu cheese, whichever you prefer. Then, swap the Yukon gold potatoes with russet reds. Add the cheese once it's time to mash the potatoes and voila! Delicious potatoes with a 4th of July flare.
Add salt and pepper to taste. If you're feeling adventurous, add bacon. The sharpness of the gorgonzola pairs well with bacon and the mellow, buttery potatoes. Pair with a nice steak right off the grill and you got yourself a summertime staple.
Don't Forget the Milk
Milk is the perfect addition to your table of goodies. a2 Milk® is specially derived from cows that produce the A2 protein chain and no A1. Studies show the A1 protein chain has been linked to stomach discomfort typically associated with milk. So when you choose a2 Milk®, you get more enjoyment from the recipes you love. Find a2 Milk® at a grocer near you.